Friedrich August von Hayek
(1899 - 1992)
Premiu Nobel

1974
Economist de origine austriaca, nationalizat in Marea Britanie, a obtinut Premiul Nobel in Economie in 1974, impartit cu suedezul Gunnar Myrdal pentru munca sa pioniera in teoria banilor si fluctuatiilor economice si pentru penetrantele sale analize asupra interdependentei fenomenelor economice, sociale si institutionale.
A studiat la Universitatea din Viena. A fost profesor in aceasi universitate (1929-1931), la London School of Economics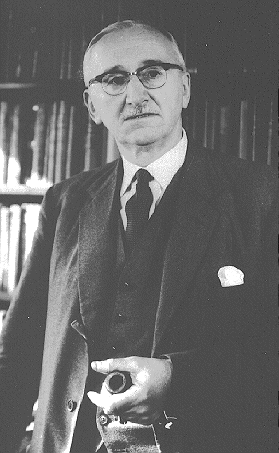 (1931-1950), la Universidad din Chicago (1950-1963) si la cea din Freiburg. Este unul din reprezentantii cei mai cunoscuti ai ultra-liberalismului in gandirea economica si maestru recunoscut de catre Scoala austriaca.
---
Daca sunteti conectat la Internet, puteti achizitiona acum urmatoarele opere
En inglÚs:

Individualism and Economic Order
de Friedrich A. Hayek

The Constitution of Liberty
de Friedrich A. Hayek

The Road to Serfdom
de Friedrich Hayek si Milton Friedman
Law, Legislation and Liberty : Rules and Order
de Friedrich A. Hayek
Hayek on Hayek : An Autobiographical Dialogue
de F. A. Hayek, editat de Stephen Kresge si Leif Wenar.
Acest "dialog autobiografic" este elaborat pe de o parte dintr-o autobiografie pe care Hayek nu a terminat-o si din raspunsurile sale la interviuri. Se culeg opiniile sale asupra celor mai cunoscuti economisti contemporani cum sunt J.M. Keynes, J.A. Schumpeter sau Milton Friedman.

The Legacy of Friedrich von Hayek
de Peter J. Boettke (Editor)
O selectie de articole clasice ale lui Hayeck.
Hayek : Economist and Social Philosopher : A Critical Retrospect
by Stephen F. Frowen (Editor)
---