Ian Malcolm David Little, 1918-
Economist englez, a studiat si si-a luat doctoratul la Universitatea din Oxford. Little a fost unul din primii critici ai teoriilor Economiei bunastarii. In 1950 a analizat diferentele in aporturile lui Hicks si Kaldor si a denuntat usurinta teorieticienilor bunastarii cand caracterizeaza concurenta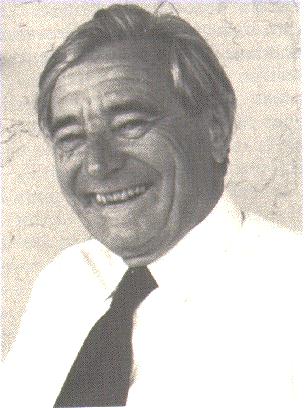 perfecta ca o solutie optima. Little neaga ca temele relationate cu eficienta ar putea fi separate de cele care se refera la echitate. Orice manipulare a sistemului in cautarea unei mai mari eficiente implica o redistributie a venitului.
Incepand cu decada anilor saizeci, Little a lucrat in cadrul economiei dezvoltarii. Initial a studiat politicile de ajutorare si a criticat politica de substituire a importurilor propusa de teoreticienii dependentei.
Ian M. David Little a fost vicepresedinte al OCDE, consilier al Bancii Mondiale si membru al Comitetului Natiunilor Unite pentru Planificarea Dezvoltarii.
---
Lucrari

"A Reformulation of the Theory of Consumers' Behavior", 1949, Oxford EP
"Welfare and Tariffs", 1949, RES
"A Note on the Interpretation of Index Numbers", 1949, Economica.
"The Valuation of Social Income", 1949, Economica
"The Foundations of Welfare Economics", 1949, Oxford EP
A Critique of Welfare Economics, 1950.
"Direct Versus Indirect Taxes", 1951, EJ
"Social Choice and Individual Values", 1952, JPE
The Price of Fuel, 1953.
"The Real Cost of Labour and the Choice Between Consumption and Investment", 1961, QJE
"Higgledy-Piggledy Growth", 1962, Bulletin of Oxford Institute of Statistics
International Aid en colaboración con J.M. Clifford, 1965.
Industry and Trade in Some Developing Countries, en colaboración con T. Scitovsky y M.F.G. Scott, 1970.
Project Appraisal and Planning for Developing Countries, en colaboración con J.A. Mirrlees, 1974
Economic Development, 1982
Small Manufacturing Enterprises, en colaboración con D. Mazumpar y J.M. Page, 1987
India's Economic Reforms 1991-2001. en colaboración con Vijay Joshi. Delhi: Oxford University Press, 1996, y Oxford: Clarendon Press, 1996.

---