Robert J. Barro (1944-)
Profesor la Universitatea Harvard, este unul din economistii actuali cei mai citati in revistele "Index".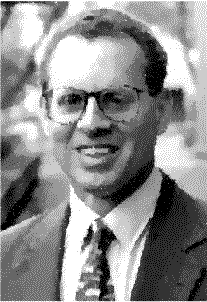 Primele sale lucrari, de la inceputul anilor saptezeci, se aflau pe linia post-keynesistilor, Leijonhufvud si Clower. La mijlocul decadei anilor saptezeci, i se alatura lui Lucas in dezvoltarea si analiza consecintelor ipotezei asteptarilor rationale. Impreuna cu curentul Noii Economii Clasice, lucreaza in modele de impunere optima, politica monetara, analiza ciclurilor si teoria cresterii.
---
Apasati aici pentru a vedea cartile lui
puse in vanzare
Pagina personala a lui Robert J. Barro
E-mail: rbarro@harvard.edu
---
Lucrari ale lui Robert J. Barro
"Inflation, the Payments Period and the Demand for Money", 1970, JPE.
"A General Disequilibrium Model of Income and Employment", cu H.I.Grossman, 1971, AER.
"Inflationary Finance and the Welfare Cost of Inflation", 1972, JPE.
"A Theory of Monopolisitc Price Adjustment", 1972, RES
"Suppressed Inflation and the Supply Multiplier", cu H.I. Grossman, 1974, RES
"Are Government Bonds Net Wealth?", 1974, JPE
"Reply to Buchanan and Wagner", 1976, JPE
Money, Employment and Inflation, cu H.I. Grossman, 1976.
"Recent Developments in Monetary Theory", cu S. Fischer, 1976, JME
"Rational Expectations and the Role of Monetary Policy", 1976, JME
"Recent Developments in Monetary Theory", cu S. Fischer, 1976, JME.
"Long-Term Contracting, Sticky Prices and Monetary Policy", 1977, JME.
"Unanticipated Money Growth and Unemployment in the United States", 1977, AER.
"Unanticipated Money, Output, and the Price Level in the United States", 1978, JPE.
"Comment from an Unreconstructed Ricardian", 1978, JME
Impact of Social Security on Private Saving: Evidence from the U.S. time series, 1978.
"Social Security and Consumer Spending in an International Cross-Section", cu G.M. MacDonald, 1979, J Public Econ
"Money and the Price Level under the Gold Standard", 1979, EJ
"On the Determination of the Public Debt", 1979, JPE.
"Federal Deficit Policy and the Effects of Public Debt Shocks", 1980, JMCB
"A Capital Market in an Equilibrium Business Cycle Model", 1980, Econometrica.
"Unanticipated Money and Economic Activity" cu M. Rush, 1980, in Fischer, editor, Rational Expectations.
"Money Stock Revisions and Unanticipated Money Growth", cu Z. Hercowitz, 1980, JME
Money, Expectations and Business Cycles, 1981.
"Output Effects of Government Purchases", 1981, JPE
"Rules, Discretion and Reputation in a Model of Monetary Policy", cu D.B. Gordon, 1983, JME.
"A Positive Theory of Monetary Policy in a Natural Rate Model", cu D.B. Gordon, 1983, JPE.
"Inflationary Finance under Discretion and Rules", 1983, Canadian JE.
"Time-Separable Preferences and Intertemporal Substitution Models of Business Cycles", cu R.G. King, 1984, QJE
Macroeconomics, 1984.
"Reputation in a Model of Monetary Policy with Incomplete Information", 1986, JME.
"Recent Developments in the Theory of Rules versus Discretion", 1986, EJ
"U.S. Deficits since World War I", 1986, Scandanavian JE
"Average Marginal Tax Rates from Social Security and the Individual Income Tax", cu C. Sahasakul, 1986, J of Business.
"Government Spending, Interest Rates, Prices and Budget Deficits in the United Kingdom, 1701-1918", 1987, JME
"A Reformulation of the Economic theory of Fertility", cu G.S. Becker, 1988, QJE.
"The Neoclassical Approach to Fiscal Policy", 1989, in Barro, editor, Modern Business Cycle Theory.
"The Ricardian Approach to Budget Deficits", 1989, JEP
"Interest Rate Targeting", 1989, JME
"The Stock Market and Investment", 1990, Review of Financial Studies
"World Real Interest Rates", cu Xavier Sala-i- Martin, 1990, NBER Macroeconomics Annual
"Government Spending in a Simple Model of Endogenous Growth", 1990, JPE
"Economic Growth in a Cross-Section of Countries", 1991, QJE
"A Cross Country Study of Growth, Saving and Government", 1991, in Bernheim and Shoven, editors, National Saving and Econ Performance
"Convergence Across States and Regions", cu Xavier Sala-i- Martin, 1991, BPEA
"Convergence", cu Xavier Sala-i- Martin, 1992, JPE
"Regional Growth and Migration", cu Xavier Sala-i- Martin, 1992, J of Japanese and International Econ
"Public Finance in Models of Economic Growth", cu Xavier Sala-i- Martin, 1992, RES
"International Comparisons of Educational Attainment", cu J.W. Lee, 1993, JME
"Sources of Economic Growth", cu J.W. Lee, 1994, JME
"The Aggregate-Supply/Aggregate-Demand Model", 1994, Eastern EJ.
Economic Growth cu Xavier Sala-i- Martin, 1995.