Abram Bergson (1914-)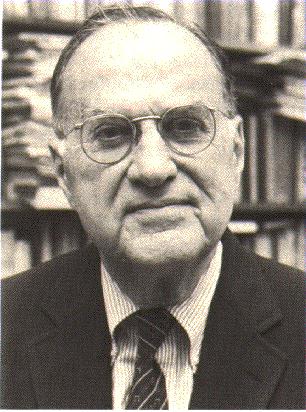 Economist nord-american, natural din Baltimore. Studiaza la universitatile Harvard si John Hopkins. Profesor de economie la universitatile din Columbia, Texas si Harvard.
Abram Bergson a propus, in 1938, construirea functiilor bunastarii sociale ca forma de ierarhizare si stabilire a ordinii preferintelor intre diferitele situatii ce indeplinesc cerintele lui Pareto pentru optimele sociale. Bergson a postulat necesitatea acceptarii explicite a judecatilor de valoare ca forma de dezvoltare a functiilor de indiferenta. Propunerea sa, reformulata de Samuelson, a fost "obiectivul distrugerii" de catre cunoscuta teorema a imposibilitatii lui Arrow.
Posterior, Bergson s-a specializat in economie comparata, in special in analizarea economiei sovietice.
---
Lucrari
Apasati aici pentru a vedea
cartile lui
puse in vanzare

"Real Income, Expenditure Proportionality and Frisch's New Methods of Measuring Marginal Utility", 1936, RES
"A Reformulation of Certain Aspects of Welfare Economics", 1938, QJE.
"Socialist Economics", 1949, in Ellis, editor, Survey of Contemporary Economics
Market Socialism Revisited", 1967, JPE
"On Monopoly Welfare Losses", 1973, AER.
The Structure of Soviet Wages: A study in socialist economics, 1944.
Real National Income of Soviet Russia, 1961.
The Economics of Soviet Planning, 1964.
Essays in Normative Economics, 1966.
Productivity and the Social System: the USSR and the West, 1978.
"Consumer's Surplus and Income Redistribution," 1980, JPubE