Eric S. Maskin
obtuvo el Premio Nobel de Economía en 2007, compartido con
Leonid Hurwicz
y
Roger B. Myerson
por "haber sentado las bases de la teoría de diseño de mecanismos".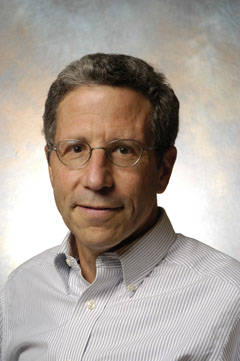 La Teoría del Diseño de Mecanismos, en el marco de la Teoría de Juegos, es el arte de diseñar reglas de juego para obtener un resultado específico. Se trata de establecer estructuras que incentivan a los jugadores para que se comporten según los objetivos del diseñador.
Es un economista estadounidense profesor de ciencias sociales en la cátedra Albert O. Hirschman del Instituto de Estudios Avanzados de Princeton.
Cursó su licenciatura y obtuvo el grado de doctor en la Universidad de Harward. Trabajó como profesor en la Universidad de Cambridge en 1976. De 1980 al 84 fue profesor en el Massachusetts Institute of Technology. Es miembro de la American Academy of Arts and Sciences, Econometric Society, y la European Economic Association. Fue presidente de la Econometric Society en 2003.