Grandes Economistas
A - B - C - D - E- F - G - H - I-J-K - L - M - N-O - P - Q - R - S - T-U - V-W - X-Y-Z
George L.S. Shackle, (1903-1992)
George Lennox Sharman Shackle, nacido en Cambridge, estudia, se gradúa y obtiene el doctorado en la London School of Economics. Comienza su labor docente en la LSE, trasladándose en 1951 a la Universidad de Liverpool en la que permanecerá hasta su retiro.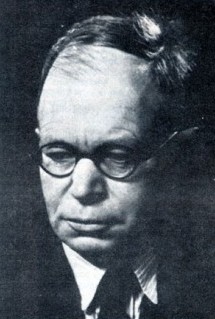 La principal aportación por la que Shackle es conocido es su minucioso análisis de las expectativas, la incertidumbre, el riesgo y el tiempo, tema al que dedica prácticamente toda su obra.
Inicialmente elabora una teoría moderada sobre la "función sorpresa" como una forma de eludir el dilema de la predicción en condiciones de incertidumbre. Los agentes económicos predicen el futuro y tienen expectativas determinadas al menos en el sentido negativo de que son sorprendidos por determinados acontecimientos.
Keynes había sostenido que las inversiones son muy impredecibles y volátiles precisamente por la inestabilidad de las expectativas de los empresarios. Esta idea es aceptada generalmente en la macroeconomía, pero suele ser rechazada por los teóricos de la microeconomía que prefieren trabajar con el supuesto de la información perfecta. La más reciente teoría de las expectativas racionales, en la que se analiza la forma en que se forman las expectativas, ha prestado muy poca atención a los trabajos pioneros de Shackle.
En sus últimos trabajos desarrolló una profunda crítica de las teorías económicas dominantes por ignorar el concepto del tiempo. Su cada vez más profunda creencia en la impredecibilidad del futuro le hace llegar a una posición casi nihilista ya que deja muy poco campo a una visión científica de la economía.
Obras
Expectations, Investment and Income, 1938.
"The Multiplier in Closed and Open Systems", 1939, Oxford EP.
"Myrdal's Analysis of Monetary Equilibrium", 1945, Oxford EP.
"Interest Rates and the Pace of Investment", 1946, EJ.
"The Deflative or Inflative Tendency of Government Receipts and Disbursements", 1947, Oxford EP.
"Probability and Uncertainty", 1949, Metroeconomica.
"Non-Additive Measure of Uncertainty", 1949, RES.
Expectation in Economics, 1949.
"The Nature of Interest Rates", 1949, Oxford EP.
"Three Versions of the f-Surface: Some notes for a comparison", 1950, RES.
"The Nature and Role of Profit", 1951, Metroeconomica.
"Twenty Years On: a survey of the theory of the multiplier", 1951, EJ.
"On the Meaning and Measure of Uncertainty", 1952-3, two papers, Metroeconomica.
"The Logic of Surprise", 1953, Economica.
"A Chart of Economic Theory", 1953, Metroeconomica.
Uncertainty in Economics and Other Reflections, 1955.
"Expectation and Liquidity", 1958, en Bowman, editor, Uncertainty and Business Decision.
Time in Economics, 1958.
Decision, Order and Time in Human Affairs, 1961.
A Scheme of Economic Theory, 1965.
The Years of High Theory: Invention and tradition in economic thought, 1926-1939., 1967.
"On the Nature of Profit", 1967, Woolwich Economic Papers.
Expectations, Enterprise and Profit, 1970.
Epistemics and Economics, 1972.
"Marginalism: The harvest", 1972, HOPE.
Keynesian Kaleidics, 1974.
"New Tracks for Economic Theory, 1926-1939", 1977, en Weintraub, editor, Modern Economic Thought.
Imagination and the Nature of Choice, 1979.
"Means and Meaning in Economic Theory", 1982, Scottish JE.
"A Student's Pilgrimmage", 1983, BNLQR.
"The Bounds of Unknowledge", 1983, en Wiseman, editor, Beyond Positive Economics.
"Levels of Simplicity in Keynes's Theory of Money and Employment", 1983, South African JE.
"The Origination of Choice", 1986, en Kirzner, editor, Subjectivism, Intelligibility and Economic Understanding.
Business, Time and Thought, 1988.
"A Student's Pilgrimmage" 1989, en Kregel, editor, Recollections of Eminent Economists.
<