Richard Abel Musgrave (1910-)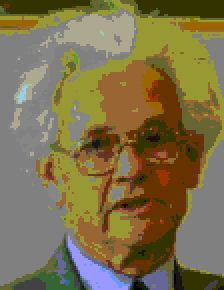 Economist nordamerican de origine germana, s-a nascut la Koegnistein in 1910. A studiat la universitatile din Munich, Heidelberg, Rochester si Harvard. Docent la universitatile din Harvard, Michigan, Princeton si Santa Cruz.

Musgrave a avut diferite posturi in cadrul Rezervei Federale a Statelor Unite si a consiliat din punct de vedere economic guvernele diferitelor tari in dezvoltare. Este considerat un important finantist pentru lucrarile teoretice ce au la baza o baza practica si empirica.
Cele mai importante lucrari ale sale sunt:
"A Voluntary Exchange Theory of Public Economy", 1939, QJE
"Proportional Income Taxation and Risk-Taking", cu E. Domar, 1944.
"Distribution of Tax Paments by Income Groups: A case study for 1948", 1951, National Tax Journal
The Theory of Public Finance, 1958.
Classics in the Theory of Public Finance, con A.T. Peacock, 1958
"Tax reform: Growth with equity", 1963, AER
Essays in Fiscal Federation, 1965.

Fiscal Systems, 1969.
Public Finance in Theory and Practice, cu P. Musgrave, 1973.
"Maximin, Uncertainty and the Leisure Trade-Off", 1974, QJE.
Fiscal Reform in Colombia, 1979.
E-mail: musgrave@cats.ucsc.edu
(PDL)
---