Irving Fisher (1867-1947)
Se naste la Saugerties, New York pe 27 februarie 1867. Isi da doctoratul la Yale University (B.A., 1888; Ph.D., 1891), unde lucreaza ca instructor in mathematics (1890-91), tutor in mathematics (1891-93), assistant professor of mathematics (1893-95), assistant professor of political and social science (1895-98), professor of political economy (1898-1935), si professor emeritus (1935-47).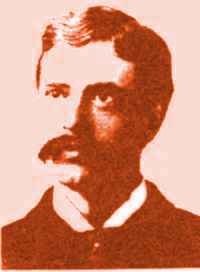 Irving Fisher a facut aporturi foarte originale stiintei economice. A propus curbele de indiferenta ca metoda de analiza. A introdus diferenta cheie intre fluxuri si stocuri. A elaborat modele mecanice bazate pe depozite de apa, bombe si tuburi, pentru a simula circulatia economica si financiara. A ajutat la cunoasterea de catre lumea anglosaxona a scolii austriace si a aparat necesitatea mentinerii unui coeficient de casa bancar de 100% pentru a evita crizele. Totusi a fost un mare aparator al teoriei cantitative a banilor. Prestigiul sau a decazut brusc cand, cateva zile inainte de crac-ul din 1929, a publicat un articol opinand ca bursa ar fi atins un "high plateau" de unde nu va cobori niciodata.
Fisher a scris numeroase articole despre matematica, politica economica, tuberculoza, dieta si sanatate publica. A fost consilier prezidential si a murit la New Haven, Conneticut, pe 19 aprilie 1947.
Apasati aici pentru a vedea
cartile puse in vanzare ale lui
Irving Fisher
Lucrari:
Mathematical Investigations in the Theory of Value and Prices, 1892.
Appreciation and Interest, 1896.
"The Role of Capital in Economic Theory", 1897, EJ.
"Precedents for Definining Capital" , 1898, QJE.
The Nature of Capital and Income, 1906.
The Rate of Interest, 1907.
National Vitality, its wastes and conservation, 1910.
The Purchasing Power of Money: Its determination and relation to credit, interest and crises, 1911.
Elementary Principles of Economics, 1912.
"The Impatience Theory of Interest", 1913, AER.
Why is the Dollar Shrinking? A study in the high cost of living, 1914.
After the war, what? A plea for a league of peace. 1914.
"Economists in Public Service", 1919, AER.
Stabilizing the Dollar, 1920.
The Making of Index Numbers: A study of their varieties, tests and reliability, 1922.
"The Statistical Relation Between Unemployment and Price Changes", 1926, International Labor Review
Prohibition at its Worst, 1927.
The Money Illusion, 1928.
The Theory of Interest: As determined by the impatience to spend income and opportunity to invest it. , 1930.
Booms and Depressions, 1932.
"The Debt-Deflation Theory of Great Depressions", 1933, Econometrica.
Inflation, 1933.
Stamp Scrip, 1933.
100% Money, 1935.
---