Herman Daly (1938-)

Herman Edward Daly a obtinut in 1996 Right Livelihood Award, cunoscut ca Premiul Nobel Alternativ, "pentru provocarea stiintei economice traditionale de pe o perspectiva etica si ecologica". In acelasi an a primit si Premiul Heineken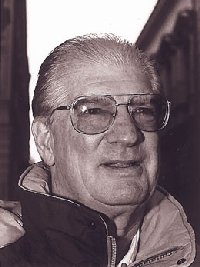 al Stiintelor Ambientale acordat de catre Academia Regala Olandeza de Arte si Stiinte.
Daly este profesor de economie la Universitatea din Maryland. A obtinut doctoratul in economie la Vanderbilt University in 1967. A dat cursuri si la Louisiana State University, London School of Economics, Universidad de Ceará, Brazil, Yale University, Australian National University. A fost si Senior Economist in Departamentul de Mediu Ambient al Bancii Mondiale.
In 1989, Daly a participat la fondarea International Society for Ecological Economics (ISEE) si este editor asociat al "Ecological Economics".
Herman Daly isi centreaza atentia pe teme relationate cu economia, etica si mediul ambient. In lucrarile sale realizeaza o sinteza a conceptelor clasice de capital si venit cu mediul ambient, legile termodinamicii si analizele bio-ecologice, in special studiul fluxurilor de materiale si energie prin intermediul sistemelor economice. Aceasta sinteza, ce conduce la concluzia ca sistemul economic distruge mediul ambient, a avut o mare influenta in dezbaterea asupra dezvoltarii sustinute. Lucrarile sale despre economie si etica sunt foarte inovatoare; Daly fiind poate singurul economist ce a scris o carte, "Pentru binele comun" impreuna cu un teolog, John Cobb.
Apasati aici pentru a vedea
cartile lui
puse in vanzare

Pagina web: http://kabir.umd.edu/miiee/iee_faculty.html
e-mail: hdaly@puafmail.umd.edu
---
Lucrari:
Toward a Steady State Economy editor/contributor, 1973. San Francisco: W.H. Freeman & Co.
Steady State Economics: The Political Economy of Biophysical Equilibrium and Moral Growth 1977. San Francisco: W.H. Freeman & Co. Lo Stato Stazionario Sansoni Editore, Firenze, Italy (1981)
Steady State Economics: 2nd Edition with New Essays. 1991. Washington, DC: Island Press. (British Edition with EarthScan, 1992)
Economics, Ecology, Ethics: Essays Towards a Steady State Economy Editor/Contributor. San Francisco: W.H. Freeman & Co.
Valuing the Earth: Economics, Ecology, Ethics edited with Kenneth Townsend. 1993. Cambridge, MA: MIT Press.
Energy, Economics, and the Environment (Subtitled: "Conflicting Views of an Essential Interrelation") Co-editor with Alvaro Umana, and Contributor. 1981. American Association for the Advancement of Science (AAAS Selected Symposium #64).

A Economia do Seculo XXI 1984. Mercado Aberto Editora, Porto Alegre, RS Brazil. Translated by Renato Sousa.
Ecological Economics special issue of the journal Ecological Modeling (Elsevier Science Publishers: Amsterdam, The Netherlands). Co-edited with Robert Costanza.
Toward the Common Good: Redirecting the Economy Toward Community, the Environment, and a Sustainable Future. with John B. Cobb, Jr., 1989. Boston: Beacon Press. (Grawemeyer Award for ideas contributing to World Order, 1992) (Danish translation, 1991, Russian Translation, 1994).
Population, Technology, and Lifestyle: The Transition to Sustainability. Co-edited with Robert Goodland and S. El Serafy. 1992. Washington, DC: Island Press.
---