Edward H. Chamberlin, 1899-1967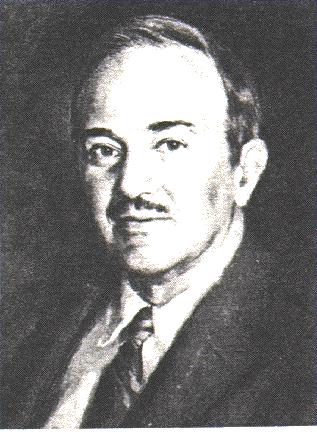 Economistul nordamerican Edward Hastings Chamberlin a studiat la universitatile din Iowa, Michigan si Harvard, unde si-a dat doctoratul in 1927. Activitatea sa docenta a realizat-o la Harvard de-a lungul intregii sale vieti.
In 1933 a publicat o analiza a concurentei monopoliste foarte ingenioasa si originala, stabilind o generalizare a conditiilor de echilibru aplicabila la orice situatie intermediara dintre monopol si libera concurenta. Concurenta monopolista este situatia de piata care se genereaza cand intreprinderile incearca sa-si diferentieze produsele si sa creeze o situatie asemanatoare celei de monopol. Aceste propuneri au coincis in timp cu teoria concurentei imperfecte a lui Joan Robinson, intarindu-se reciproc.
In ciuda acestui important aport initial, restul creatiilor stiintifice ale lui Chamberlin sunt de mica valoare deoarece el s-a limitat doar la a explica, divulga si apara aceeasi idee.
---
Lucrari
"Duopoly: Values where sellers are few", 1929, QJE
Theory of Monopolistic Competition, 1933.
"Advertising Costs and Equilibrium", 1944, RES.
"Proportionality, Divisibility and Economics of Scale", 1948, QJE.
"An Experimental Imperfect Market", 1948, JPE.
"Product Heterogeneity and Public Policy", 1950, AER.
"Monopolistic Competition Revisited", 1951.
"Impact of Recent Monopoly Theory on the Schumpeterian System", 1951, REStat.
"Full Cost and Monopolistic Competition", 1952, EJ.
"The Product as an Economic Variable", 1953, QJE.
"Some Aspects of Nonprice Competition", 1954, en Huegy, editor, Role and Nature of Competition.
"Measuring the Degree of Monopoly and Competition", 1954, en Chamberlin, editor, Monopoly and Competition and their Regulation.
"The Monopoly Power of Labor", 1957, en Wright, editor, Impact of the Union.
"On the Origin of Oligopoly", 1957, EJ.
Towards a More General Theory of Value, 1957.

---