Carl Menger, 1840-1921
Carl Menger s-a nascut in Nowy Sacz, Galitia. A studiat la Universitatea din Viena, Praga si Cracovia. In 1873 a fost numit profesor de Economie Politica al Universitatii din Viena.
Fondator al Scolii austriece, este considerat unul din cei trei fundatori si lideri ai marginalismului impreuna cu Jevons si Walras.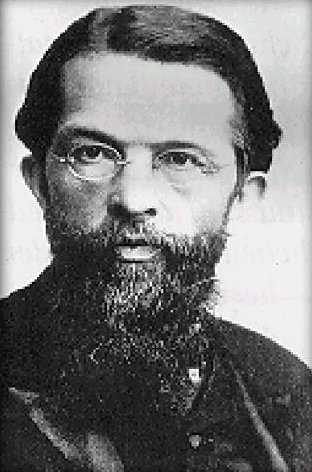 ACESTEA AU FOST CUVINTELE SALE:
"Proprietatea la fel ca economia umana nu este o inventie arbitrara ci unica solutie practica posibila a problemei pe care natura ne-a impus-o prin disparitatea dintre necesitate si cantitatile disponibile din toate bunurile economice."
Lucrari
Principles of Economics , 1871. (Grundsätze).
"Wilhelm Roscher", 1875, Wiener Abendpost.
Investigations into the Method of the Social Sciences: with special reference to economics, 1883.
The Fallacies of Historicism in German Political Economy, 1884. (Irrthümer).
"Zur Theorie des Kapitals", 1888, JNS.
Toward a Systematic Classification of the Economic Sciences, 1889.
"Nationalökonomische Literatur in Österreich", 1889, Wiener Zeitung.
"Die Social-Theorien der classischen National-Ökonomie und die moderne Wirthshaftspolitik", 1891, Neue Freie Presse.
"On the Origins of Money" , 1892, EJ.
Carl Menger pe Internet
---