Anthony Downs, 1930-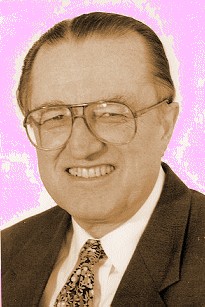 Downs este unul din pionierii noii economii institutionale, u cartea sa din 1957 "Teoria economica a democratiei" unde analizeaza adoptarea de decizii ocupandu-se metodologic de interesul economic al indivizilor birocrati si politicienilor profesionisti.
Doctor in economie al Stanford University, specialitatea sa este economia urbana. A lucrat drept consilier al Presedintelui Johnson si in Department of Housing and Urban Development.
Lucrari
An Economic Theory of Democracy, 1957
Inside Bureaucracy, 1967.
Urban Problems and Prospects, 1970.
Racism in America, 1970
Federal Housing Subsidies, 1973.
Stuck in Traffic (1992)
New Visions for Metropolitan America (1994)
A Re-Evaluation of Residential Rent Control (1996)
Urban Affairs and Urban Policy and Political Theory and Public Choice (1998) o selectie a lucrarilor sale.
Apasati aici pentru a vedea cartile lui
puse in vanzare
---